We get it: you love everything Christmas and every year you adorn your tree with Christmas ornaments designed and distributed by Hallmark over the years. We know how much ornament collectors love their Hallmark keepsake ornaments including Star Trek and Tim Burton's The Nightmare Before Christmas, but is a Hallmark ornament a true keepsake and a collectable that will appreciate over time? The question is important because true collectibles rise to a particular level of quality and craft. We've put together a guide on the features that make a holiday ornament a keepsake that your family will treasure for generations. By following our guide, you will be able to step back and see quality, tradition, and skill in the designs hanging from your tree.
What truly represents quality in ornaments? We've scoured over 1000 holiday shows to identify the features of the holiday. Here are the primary themes we identified:
Hand-Crafted Christmas Ornament Design
Something that makes ornaments truly shine is the technique that is used to create the ornament. If you have read our History of Christmas Ornaments and Decoration you know that modern ornaments date to the industrial revolution and that their influences go as far back as the dawn of history in many parts of the world. Ornaments were first hand-crafted of natural fibers, glass, dried fruit and other foodstuffs.
In all of the Holiday stories we reviewed, these same themes and visual references came up. Hallmark movie set directors agree: The best designs are simple, present clean lines and harken back to tradition. Just watch any Hallmark Christmas movie and you'll see. It is rare to find Hallmark keepsake ornaments on a tree in a Hallmark holiday movie. Why is that? The ornaments are too finely detailed to display well in any shot but a close up.
Hallmark's The Christmas Ornament
One of our favorites from Hallmark is the film called "The Christmas Ornament." Tim Pierce of All My Children fame plays a holiday store owner who sells fine ornaments and decor. His character, named Cameron Mathison meets Cathy (played by Kellie Martin), a recent widow. The story is truly Cathy's as she struggles to balance remembering her recently lost husband with her interest in pursuing the new romance. The gift of a Christmas ornament symbolizing hope helps Cathy capture the spirit of the season and to discover a way to recognize the past while accepting the opportunity that tomorrow may bring.
The House of Pixen has a special ornament made just for recalling those who have gone on before us. The Ray Ray is a hand-crafted ornament made of high-quality paper that represents a candle. While truly candle-lit holiday trees are a thing of the past due to the fire risk they create, the Ray Ray brings the sense of light, and memory to the holiday season. Each curve, fold and seam is created by hand in or Oregon workshop by a master crafts-person. When you experience these ornaments in person, you can see and feel the care put into crafting the specific piece you are holding in your hand.
Each of the House of Pixen Ornaments are like Owning Unique Works of Art
Christmas ornaments designed by Hallmark are largely 3d modeled and made from molded plastic. The model-making process is quite similar to that used by 3d animated film character modelers. The details can be quite precise, and the mold-making process allows the manufacturer to mass-produce enough plastic ornaments to supply every store that will carry them. Star Trek, Star Wars, Harry Potter, The Princess and the Frog - the themes veer off into delightful flights of fancy. No matter what you are into, almost to the letter, Hallmark can create a mountain of ornaments that are right up your alley. Just check Hallmark's U.S. site and you'll see what we mean.
The House of Pixen glass ornaments hue to tradition while crafting ornaments that are new and unique. Instead of 3D modeling, we carve a wooden blank that represents the exact shape of the ornament. Master ornament sculptors work on every unique design we create to assure the curves, lines and forms are organic, and that they will work with the hand-blown glass technique. When the glasswork is complete, the ornaments are not yet done. Artisans paint and adhere rhinestones and pearls to the glass ornaments, giving them a look and feel not available in other ornaments we have found on the market.
The Right Materials and Careful Handling Make Christmas Ornaments Something Special
In 1973, when Hallmark made its first set of Christmas ornaments, they opted to create six glass ball ornaments stamped with simple, yet recognizable imagery. They also created twelve yarn ornaments, demonstrating that even the most simple materials can be used in unique ways to create something that is far more than the sum of its parts. These ornaments began the Hallmark tradition of releasing annual Hallmark keepsake ornaments that ornament collectors have ardantly pursued for 49 years. Today, Hallmark's original set of ornaments are nearly impossible to collect, making them worth far more today than they were when they first hit the stores. Early Hallmark keepsake ornaments can fetch 100 times the price it cost originally in the store.
By 1979, Hallmark had expanded the range of ornaments and materials. Their ornaments began to include metal, glass and polymers to create star shapes, translucent designs that would pick up light from around them, and small sculptural works that relied on licensing popular characters like Snoopy on a sled. This type of subject matter used by Hallmark on each ornament made them popular, accessible, and of interest to a mass audience.
The House Of Pixen ornaments have followed a similar journey. We work with hand-blown glass, crystal, pearls, fine paper, rhinestones and glass paints to make designs that stand out in the holiday season. Instead of the retail store, our designs were first showcased at the Festival of Trees. At auction, a full tree could fetch $15,000-$17,000 on average and up to $27,000 at the peak of bidding to raise money for important causes in our community. Collectors started to ask if they could purchase individual items instead of bidding on a whole tree.
When crafting House of Pixen ornaments we like to think of the Faberge Eggs commissioned by Czar Alexander III of Russia for his wife, Czarina Maria Fedorovna. To celebrate Easter and their 20 years of marriage, the Czar charged Peter Carl Fabergé with crafting a special gift for his wife in 1885. The delight and surprise Fedorovna felt as she opened the simple enamel egg to find a yellow yolk, which also opened to display a golden hen, which also opened, containing a ruby egg and a miniature of the royal crown, resulted in the commission each year of a unique gift in the shape of an egg.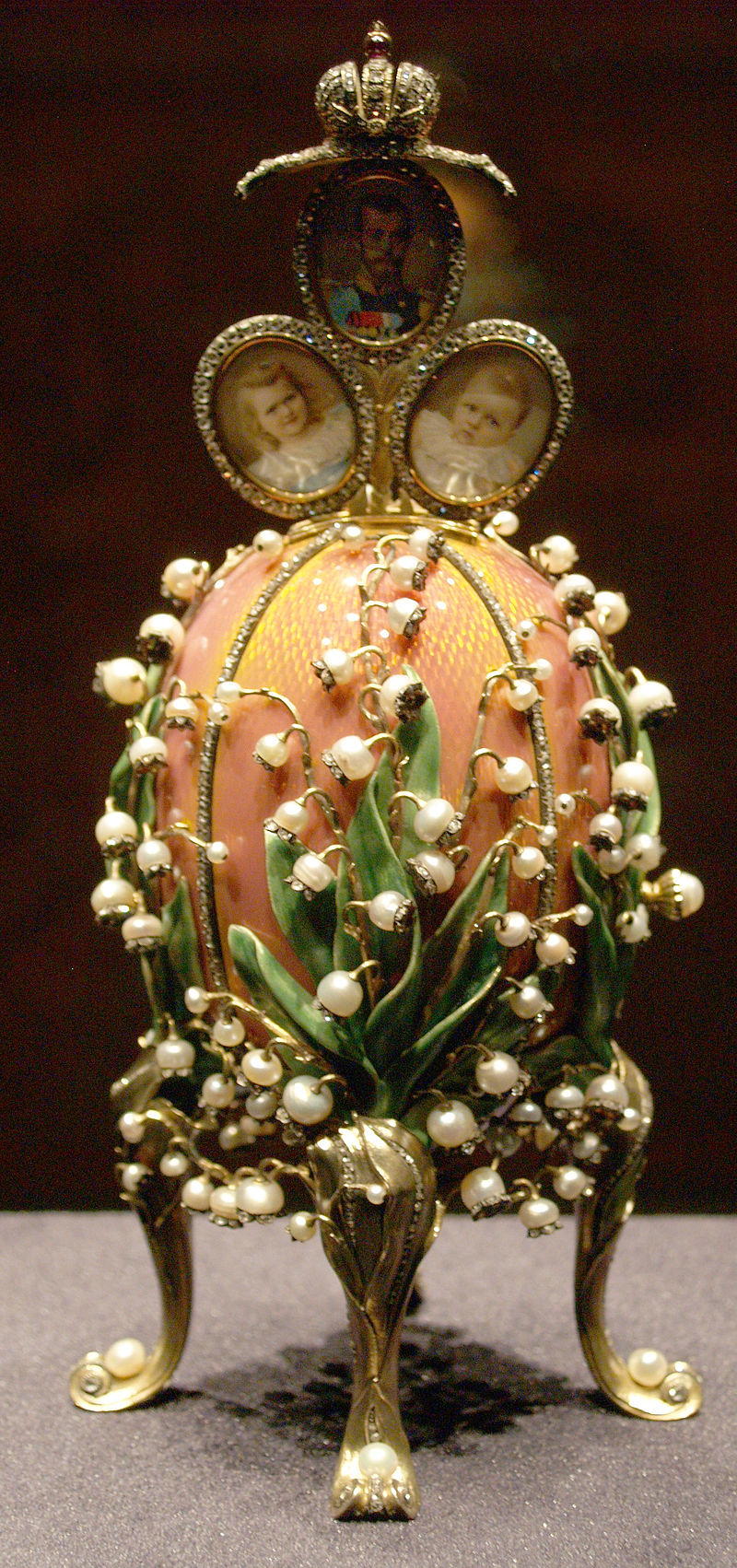 Image by Miguel Hermoso Cuesta. CC by SA.
These designs utilized extremely skilled craft in the production process and the designs mixed common materials, fine materials, and a dose of ingenuity to craft the special gifts.
When we create our ornaments we want them to have special qualities - those of the craft and materials that together make it something more than you would find at your everyday gift shop. We want everyone who displays our designs at the holiday to feel like they are displaying true keepsake ornaments on their holiday tree.
Old World Holiday Charm
Holiday ornaments can harken back to various eras. When you think of the tree in It's a Wonderful Life you might remember the glass orb ornaments, the bells, the tinsel, and the star Donna Reed was holding that she was about to put atop the tree as her husband moped about his lot in life. There were no hallmark keepsake ornaments with plastic characters from fantastical movie series or TV shows. Just a traditional spruce holiday tree with all the trimmings.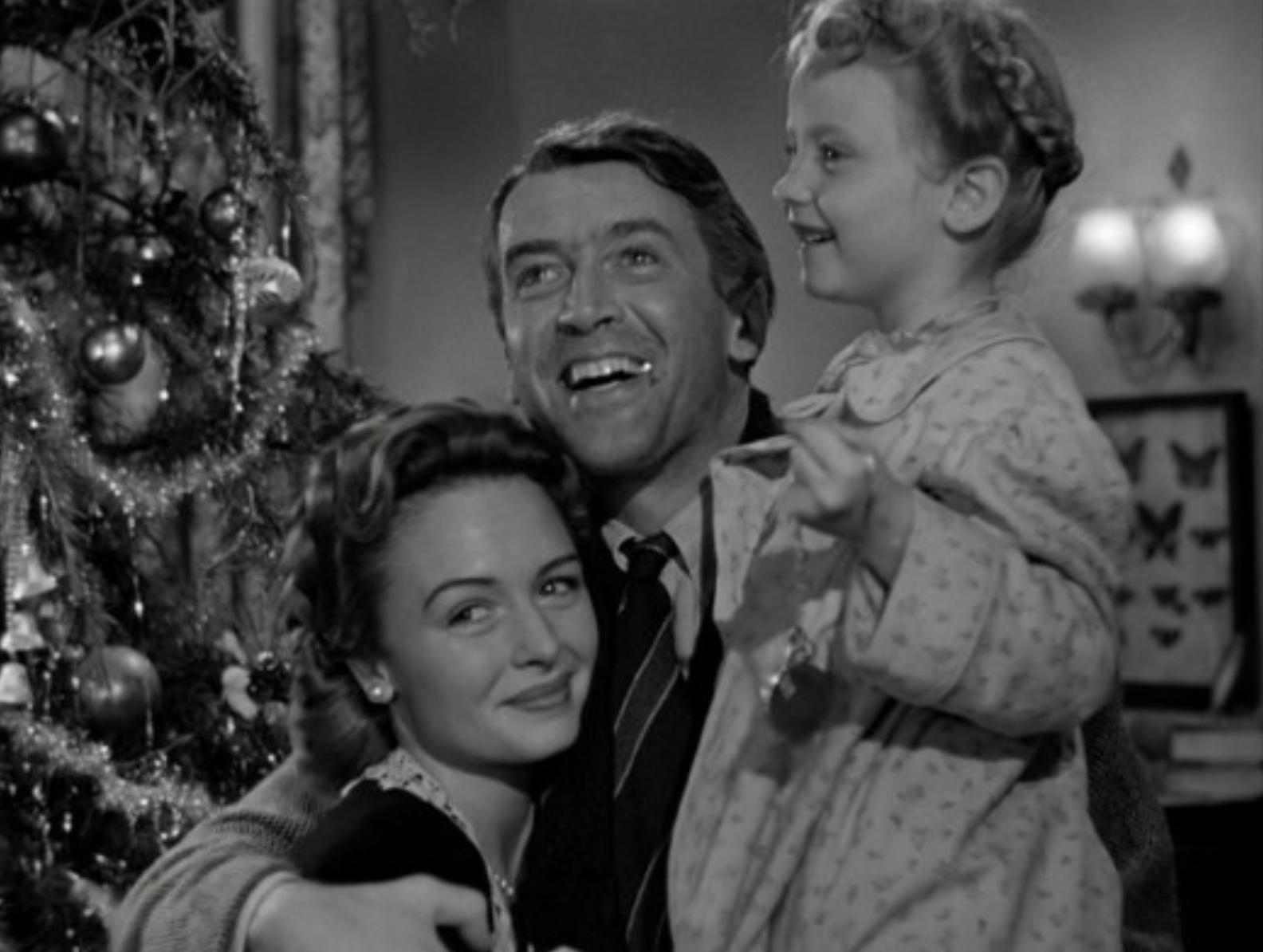 Our article The Origins of Christmas goes into the background behind the sources that influenced our modern holiday, including Egypt, Greece, Rome, and old-world Europe. Holiday decor can harken back to these ancient traditions to bring in some unique flavor to your decorating. In fact, it was German immigrants that first decorated holiday trees in America, and it was the Queen of England who created a frenzy for holiday decor when her Christmas tree was illustrated in the Illustrated London News in 1859.
What Ornaments Represent Popular Culture?
A hallmark ornament is far more likely to represent popular culture than a storied history. That's what makes them unique and why some collectors review each Hallmark ornament that hits the market. Many collectors even by two of these popular ornaments. One to hang on the tree and one hallmark ornament to store away, possibly to sell on eBay if its value rises like it has for the earliest ornaments in the collection.
Christmas Ornaments that are Balanced in Scale
Have you ever seen a great big evergreen tree with tiny Hallmark keepsake ornaments on it? An individual Hallmark ornament can become obscured by tree limbs, tinsel or strung popcorn. The opposite can be true of a small tree with very large ornaments. Think of Charlie Brown's tree in the Charlie Brown Christmas Special. It's a tiny tree with one big, red glass orb Christmas ornament hanging from it. If the tree were festooned with big red glass orb ornaments it would be overbearing!
For Christmas ornaments to truly shine, it needs to be balanced in scale in relation to the other decorations, as well as to the scale of the tree. A standard Christmas tree is around 7 1/2 feet in height. Ornament size should be around 3-5 inches in either diameter or height, and it is ideal to vary the size of ornaments on the tree.
Examining Hallmark Keepsake Ornaments
Right now we are examining a Hallmark ornament called "The Child" from the Star Wars Mandalorian Hallmark Keepsake ornaments collection. It is 3 inches in diameter, but only 2 inches high. The focal point, the face and hands of The Child only take up 1/2 square inch, making the ornament "feel" even smaller than it really is. We would use this as a mid sized ornament on a 2-3 foot tree on a tabletop, counter or mantle. Because of its diminutive height, this Hallmark ornament would look quite small on a Holiday tree of standard size or larger. The Star Trek keepsake ornaments seem to have the same challenges in terms of overall size as well as a small area of focus. When choosing a Hallmark ornament for a tree it's important to evaluate how it will relate to the rest of the ornaments on the tree.
When you look at ornaments with 3-5 inch diameter and height, you want to take in the totality of the design - the ornament's shape, color, texture, and detail. The details should add to the total experience of the ornaments, rather than draw you in to a small area as a focal point. That provides a sense of balance and continuity in the ornaments themselves, while also providing close detail to enjoy. Ornaments that provides both an overall sensibility, as well as local detail, allow viewers to go on a journey. The ornaments have depth and longevity. These are the kind of ornaments that don't leave you looking for something that hasn't been fulfilled.
Can a Holiday Display Use a Hallmark Ornament Wisely?
Absolutely. A holiday display should include something for everyone. It is important to include children in the selection of decor, especially at home. Popular stories and imagery are an important part of their visual vocabulary and should be included in your display.
A Christmas Tree that Suits the Space
When you choose a tree to decorate for the holidays, you need to consider your space as well as the support below the tree. It is common to measure from floor to ceiling and to subtract 6 inches if you will not use a topper, and 12 inches or more depending on the size of your tree topper. You want at least six inches of clearance at the top. Once you know the height, subtract the height of the stand you will use, then target a height for your tree.
The tree width is also something to consider. Most trees are 1.5 times larger than wide. A 7.5 foot tall tree will usually be 5 feet in diameter or more. A tree in a hotel lobby, for example, might be 10-14 feet tall, plus the stand, and 7 feet in diameter or greater.
How Many Ornaments Should I Add to My Holiday Tree?
On a standard sized tree, we find that around 12 ornaments per foot balances a tree quite nicely, so a 7.5 foot tree could use around 90 decorations. A large tree could use more ornaments per foot, due to the larger diameter of the tree at the base. 16-18 ornaments on a 10-14 foot tree in an event space feels right to our designers.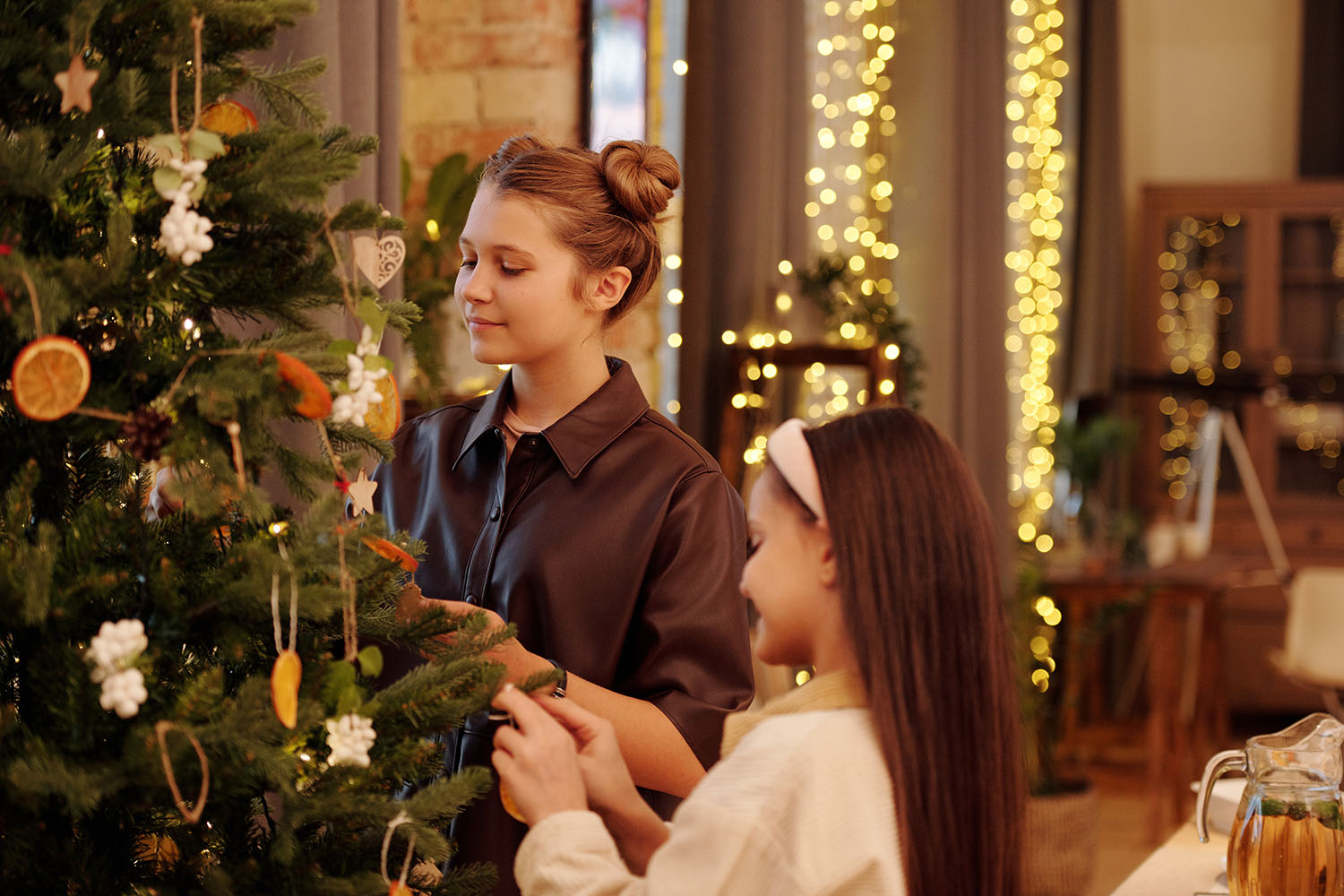 Not every piece you hang has to be a true keepsake ornament. Three or four items that stand out per foot can lend a sense of delight and surprise as visitors examine the tree and discover your most prized decorations. If you plan to use a large number of Hallmark keepsake ornaments, plan to use a smaller tree in a cozy corner to keep a larger tree from looking cluttered.
Our Recommendations to Ornament Collectors
When you are buying to decorate your tree, or you are gifting for a special occasion or holiday, search our products to see if there are any that are a match. Shop by category, or sign up for emails to get the latest on House of Pixen designs. Likewise, visit the Hallmark sites to see what they have on offer this year. It all really is about a love for the holidays and the opportunity to find the perfect gift that demonstrates thought and care in the selection.