What creates the sense of a cozy Christmas than holiday decor built around a range of old world ornaments influenced by the history of Christmas ornaments and decoration? We've created a top ten list of old world ornaments that are not only worth a look, but worth adding to your collection to add a sense of history and charm to your holiday display. Let these designs become the foundation for new family traditions that can carry from generation to generation.
House of Pixen Glass Ornaments
Nothing says old world Christmas like a set of glass ornaments designed by the House of Pixen and handcrafted in the Polish tradition. These mouth blown glass ornaments are hand painted and decorated with pearls or rhinestones, giving them a luxe finish only found in premium ornaments from around the world. Here are some of our favorites that will take you back to earlier eras in both look and quality. Shop our online store or, add some of our favorites, described below to your cart to save for later.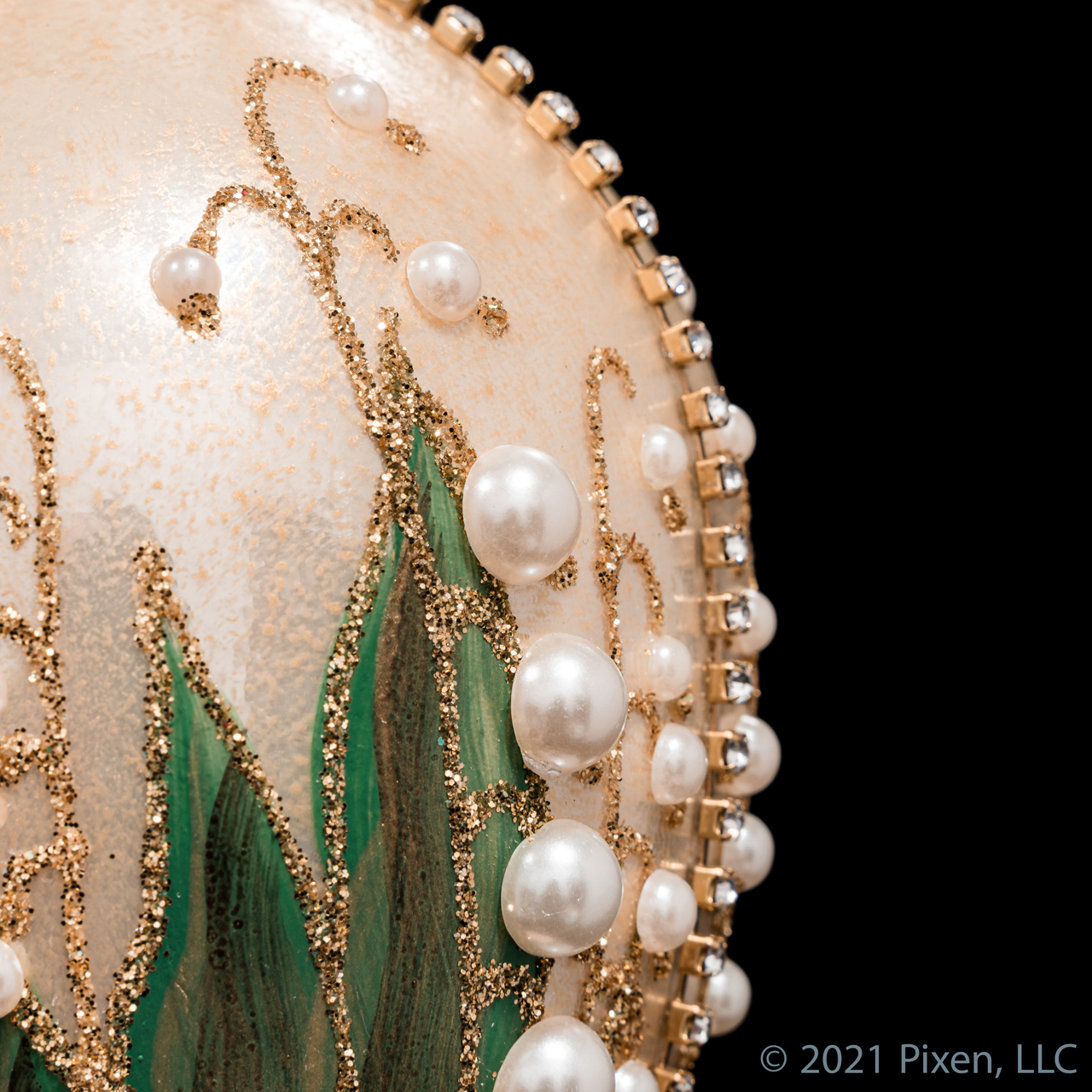 This beautiful ornament draws influence from the Fabergé egg known as Lillies of the Valley, one of two Fabergé designs created in the Art Deco style. The House of Pixen design is crafted from a glass egg ornament mouth blown in Poland. The design is then hand painted, detailed with gold ground glass glitter and finished with 68 hand set pearls. Pair these with the Lillies of the Valley in purple to bring out variety and repetition in your Christmas tree decor. Add this ornament to your collection here.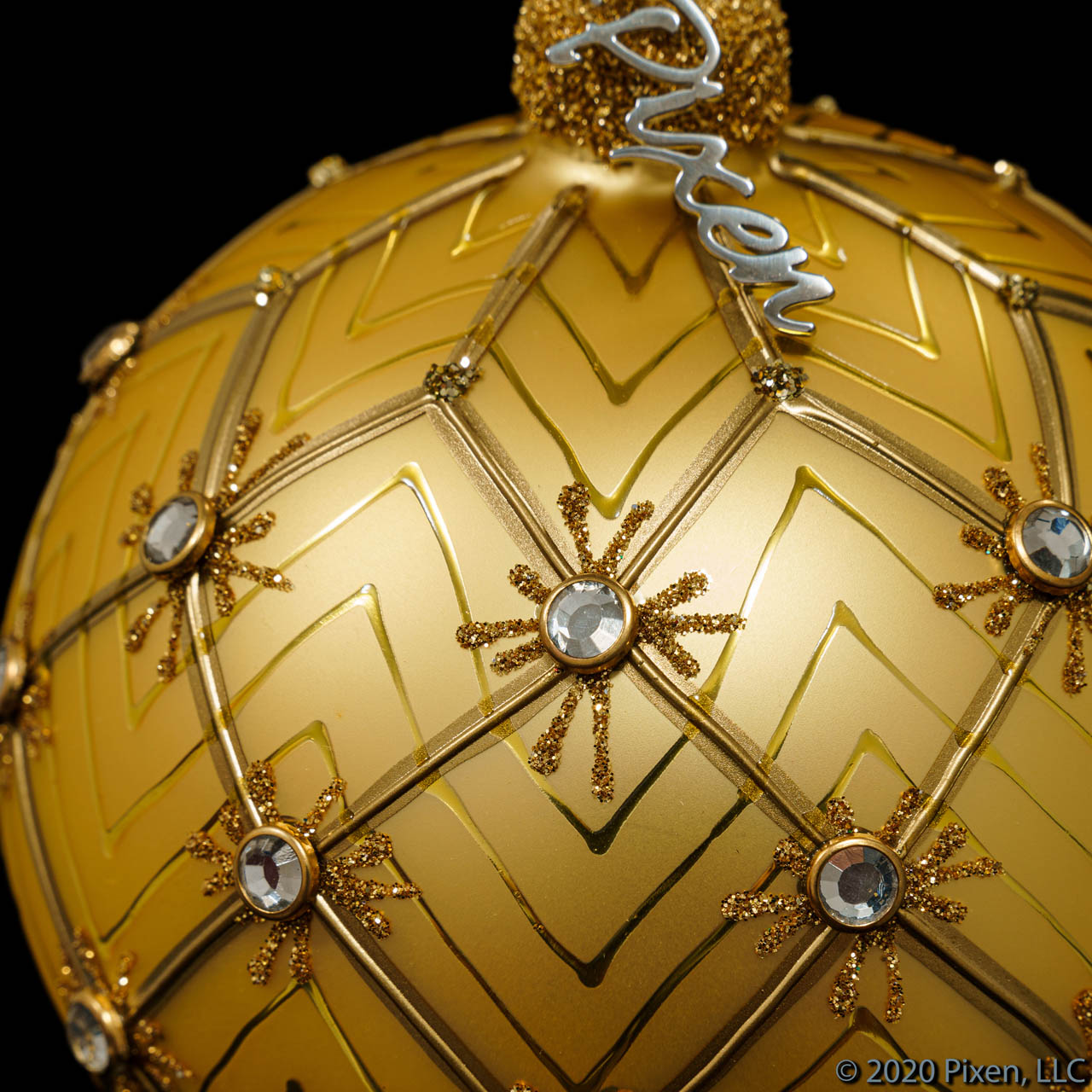 Sol glass ornaments are matte gold orbs that are hand detailed with reflective gold overpaint, a raised lattice that connects a pattern of rhinestones accented with gold glitter. These old world Christmas ornaments recall the 1920's and 30's. Add these to your classic Christmas tree for a sense of luxury to your holiday display. Shop these ornaments on our online store.
Gleam draws from the golden era. Use this Christmas ornament for a more modern approach to old world Christmas ornaments. Influenced by Bauhaus designs, this snowflake design brings a paired down modern aesthetic. Add it to your Christmas tree to bring out a 1930's-1950's aesthetic. These ornaments are a great addition to your collection, or buy a set pairing Gleam with Gleam, Glint, Glimmer, and Glow.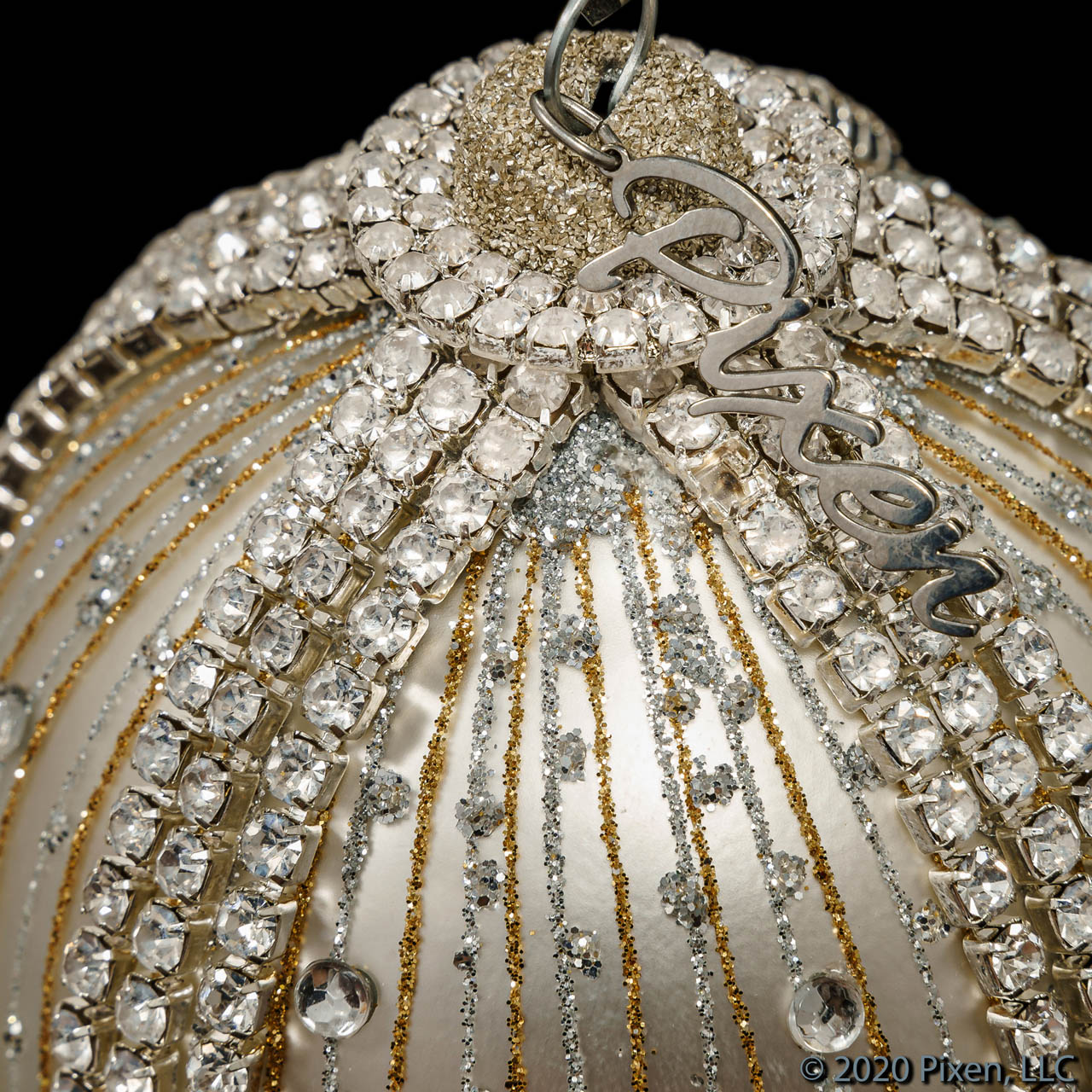 Rain is another of our Art Deco styled ornaments. Drawing from the sharp, clean lines and use of elegant patterns of the Art Deco movement, These egg shaped glass ornaments bring an understated sense of style to your Christmas tree. Choose from the Rain in Silver, or the Rain in Gold. Pair these ornaments with the Narvi or Lapitus to give your Christmas tree depth.
John Derain Old World Ornaments
When it comes to East Coast decor designers, no one stands out more than John Derain. With his collection that is both modern and old world at the same time, every piece feels like you've discovered a gem from the top most shelf at the flea market. We found a couple of glass ornaments that speak to old world aesthetics while remaining contemporary, modern and a bit whimsical.
5. Glass Pickle Ornaments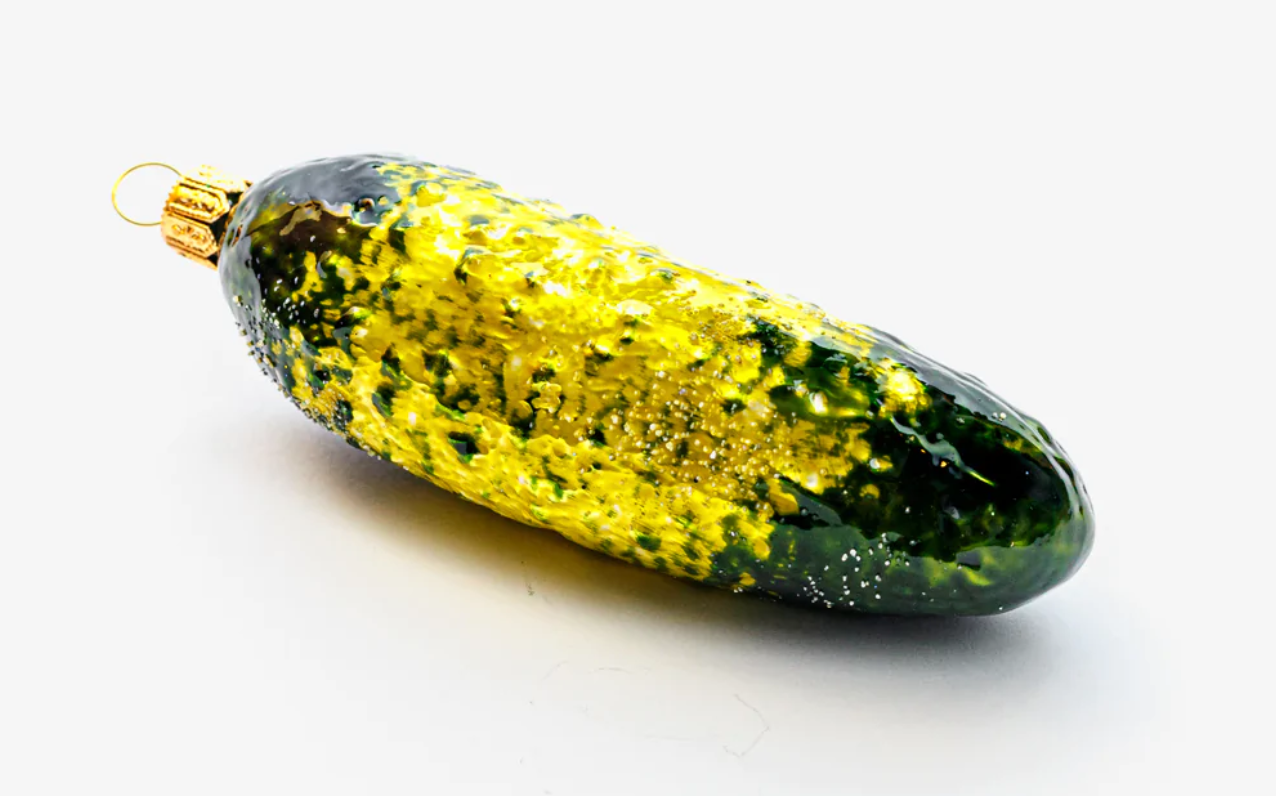 During the 1880's Woolworths started importing German glass ornaments, many of them with fruit or vegetable shapes. Americans started a tradition using these old world ornaments - whoever among the children could find the pickle secreted away in the Christmas tree got an extra present. Now you can add a Polish mouth blown glass pickle to your tree to continue the tradition. https://www.johnderian.com/products/pickle-ornament-5?_pos=1&_sid=a969e1f10&_ss=r
6. Glass Turkey Ornaments
Add more old world Christmas ornaments to your tree with an amber hued glass turkey from the John Derain collection. https://www.johnderian.com/collections/blown-glass-ornaments-and-tree-toppers/products/roast-chicken-ornament
House of Pixen soft ornaments
Not every ornament that has an old world Christmas quality is made of glass. Our History of Christmas Ornaments and Decoration goes into great detail on the old world origins of our contemporary holiday traditions, including those made of organic fibers. We consider it to be highly recommended reading. Check out some of the ornament designs we have added to create an old world Christmas feel.
Mistletoe, the garnish of romance... The tradition of stealing a peck under the Mistletoe started with kitchen staff in London. A suitor would pick a berry off of a sprig hung from a door frame when an eligible lass would pass through, and steal a peck. When all berries were gone, the kissing was to end - for the time being.
Our felt wool ornaments are AZO free and ready for romance. Get this ornament while it lasts.
Out beyond the edge of town lies a wood. Into the wood goes a long and winding trail. Sometimes you can hear a woodland bell dinging as it is blown by the cold winter breeze right around the time of Christmas, but what is at the end of that trail? Nobody knows because no one who has pursued the sound of the Christmas bell has ever returned.
Where did they go? They were whisked away by the spirit of Christmas! Add your AZO free hand-crafted Woodland Bell wool ornament to your tree and get whisked away by following a trail that leads you right back home.
These woolen ornaments feature seven wool balls that hang vertically from a string. The white wool of these ornaments lends a natural feel to your Christmas tree that harkens back to days of yore. Crafted of New Zealand wool in Nepal that use hydropower to reach net zero energy usage, these ornaments circle the earth like Santa's sleigh to make it on to your holiday tree. Order your wool snowball ornaments today to add a natural feel to your tree. If you are looking for an even more snowy feel, add our Fallen Snow tree skirt to round out your design.
Christmas Ornaments Direct from Poland
The ornaments fully designed and created in Poland have a unique old world Christmas feel like no other. Santa, gingerbread men, houses, and sleighs - no matter what form the glass ornament takes, it has a feel that can only be described as European. One of our favorites is True Blue, an glass ornament available through the Ginger Nog website.
10. True Blue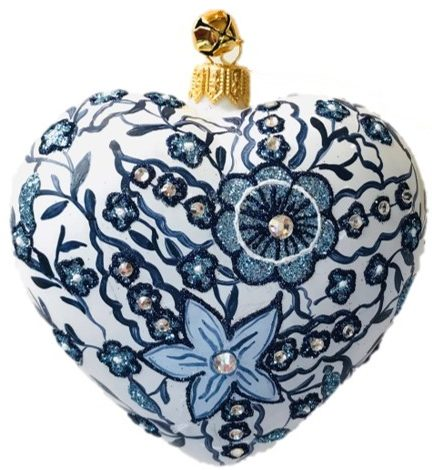 Polish craftspeople have carried forward the tradition of beautifully crafted mouth blown glass ornaments. Each design is formed in a mold, silvered, then hand painted color and decorations are added to finish the design. The True Blue is one of our favorites because of the detailed color work as well as the finish with Polish cut glass.
https://jinglenog.com/shop/true-blue/
Bonus: What about the best scents for your artificial Christmas Tree?
Everyone agrees - artificial holiday trees are safer, longer lasting, and have less impact on the environment, but what about that wonderful scent that only comes from having true evergreen greenery in our home? The Strategist at NY Mag has an excellent guide on the best Christmas tree scents to bring the aroma of an old world Christmas to your home.